Clip, Edit, Go Live
With so many great web designs out there, why starting from scratch?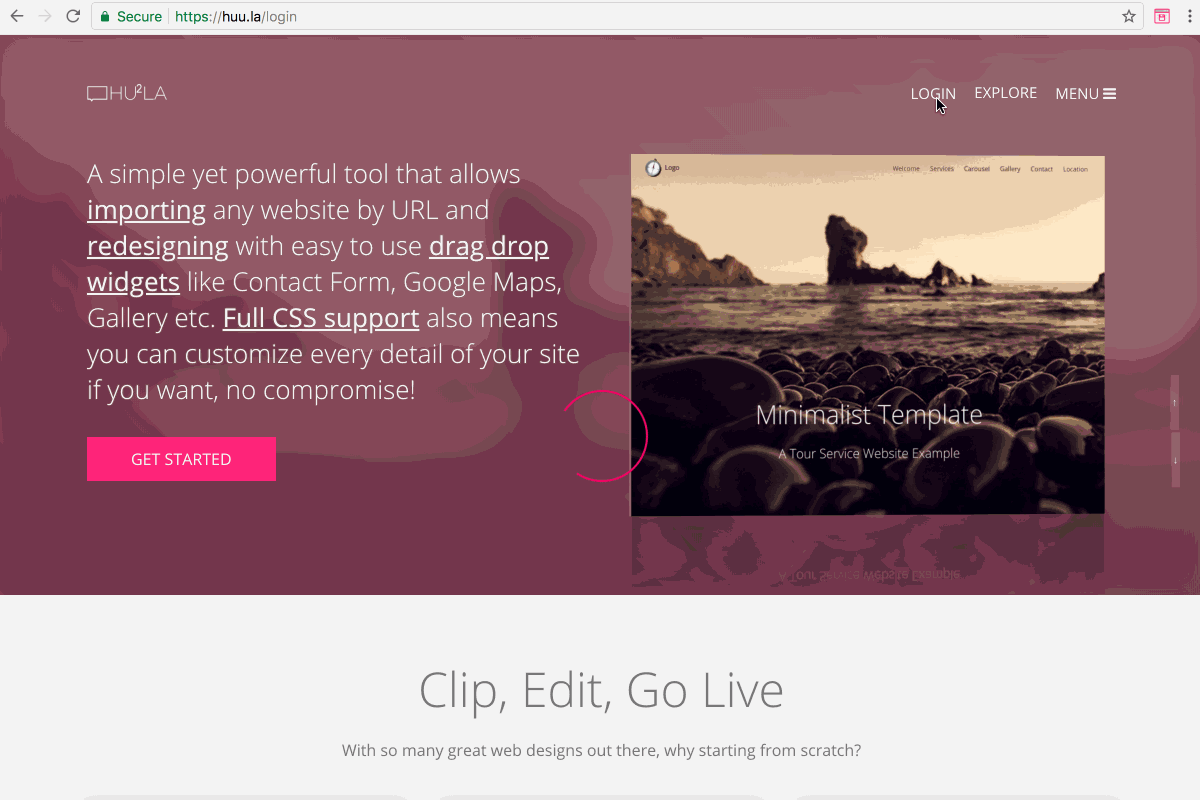 Clip Any Website by URL
Clip your website by submitting its URL to Huula. With its powerful website layout engine, Huula can 100% restore most of the websites. You can then reuse any of the uncopyrighted content or layout of the web page.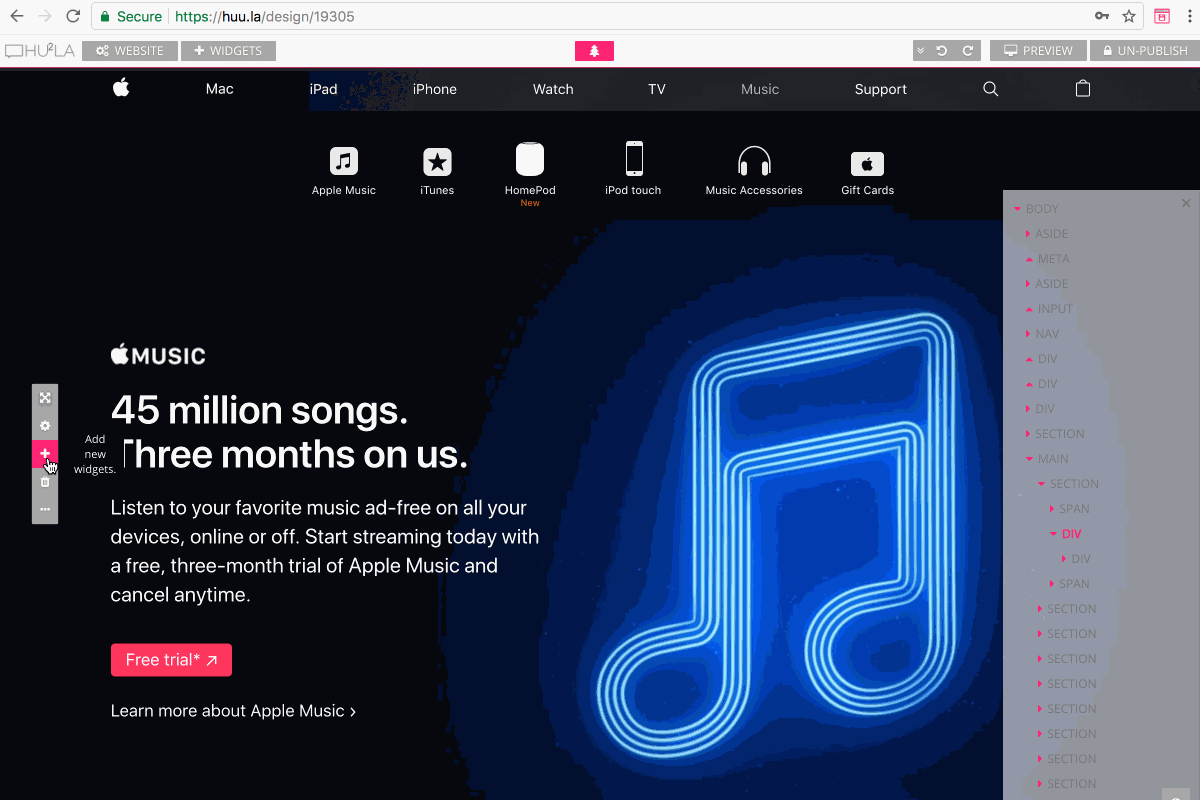 Edit with Drag and Drop
Edit the website with simple drag and drop. No need to know how to code. With our rich repository of beautifully designed smart widgets, simply drag it to the place you want and widget will take care of itself.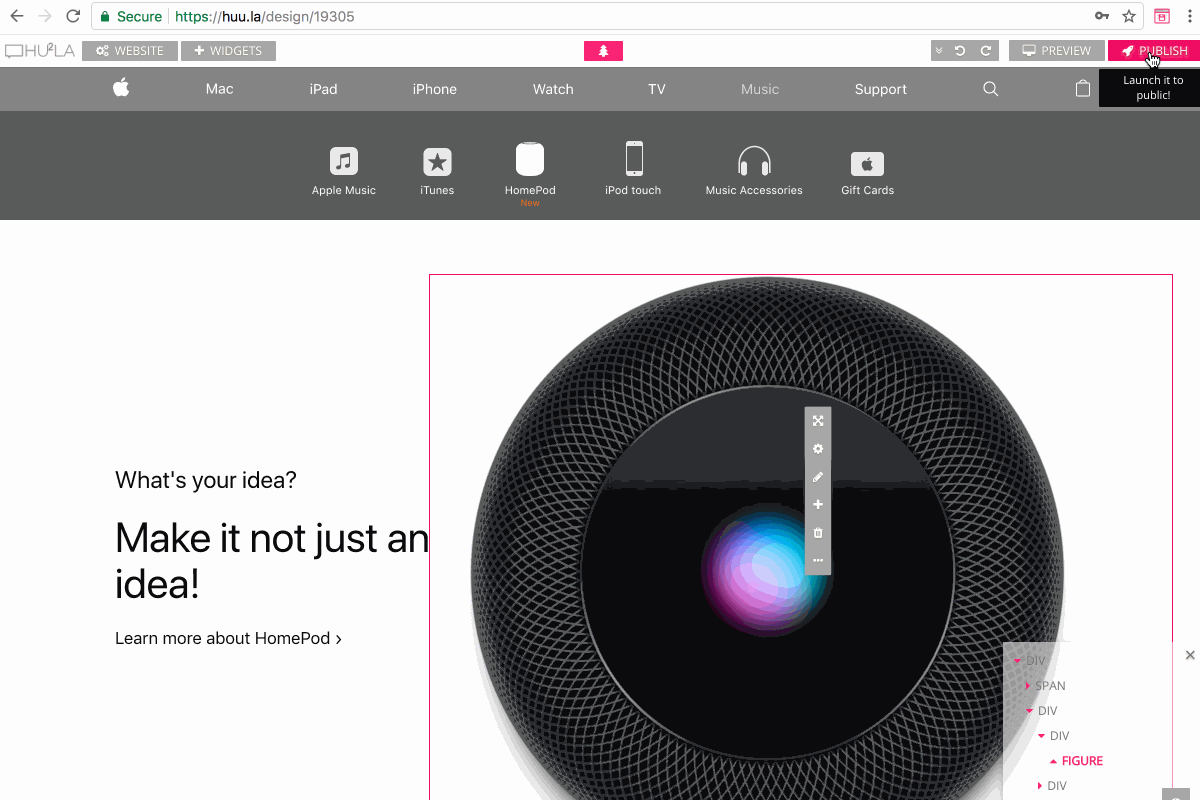 Publish with Custom Domain Name
It's not a website if you can't access it with your branded domain name. You can claim a sub domain of Huula like mycoolstuff.huu.la or connect your own domain like example.com very easily.